Kountz Family History
---
Welcome!
In 1851 John Christian Kuntz emigrated to Louisville, Kentucky from the Grand Duchy of Baden, Germany. He quickly married and started a family. His children spread throughout the entire US, spreading the Kuntz(later changed to Kountz) name from California to North Carolina. This site is dedicated to tracing all the different branches of the Kountz tree and, through a combination of genealogical research and DNA testing, to breaking the down the brick wall of our family's origins overseas.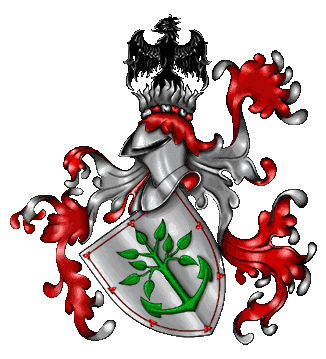 Arms of Michael Kountz, Chairman of the Kountz Family National Foundation.

11/25/2017
Information on the Kountz Family National Foundation has been added.
Contact Us

If you have any questions or comments about the information on this site, please contact us. We look forward to hearing from you.